Our simple and efficient process guarantee that every part of equipment collected is properly recycled as we stand firm on our no landfill policy.7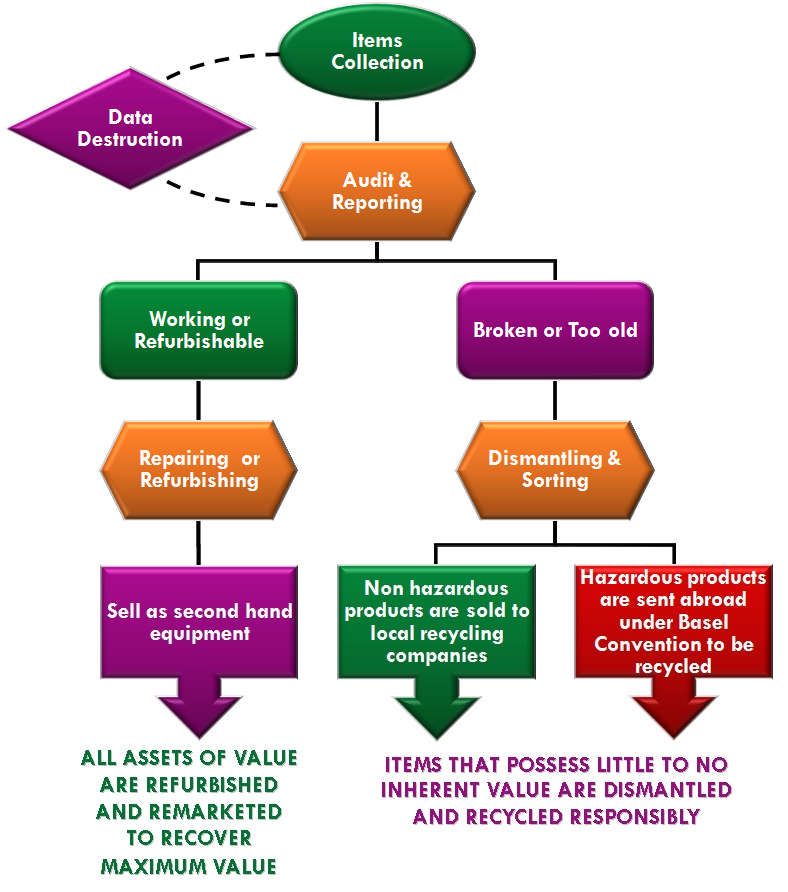 Our unique business structure enables us to deal with all types of IT equipment
All assets of value are refurbished and remarketed to recover maximum value. Items that possess little to no inherent value are dismantled and recycled responsibly.
We have the capacity to take care of any type of IT equipment such as Monitors, LCD & Plasma TV, Desktop computers, Laptops, Server, Mobile phones, Tablets, UPS, Printers, Fax, Projectors, Network equipment, Li-ion Batteries, ATMs, Cables and other miscellaneous equipments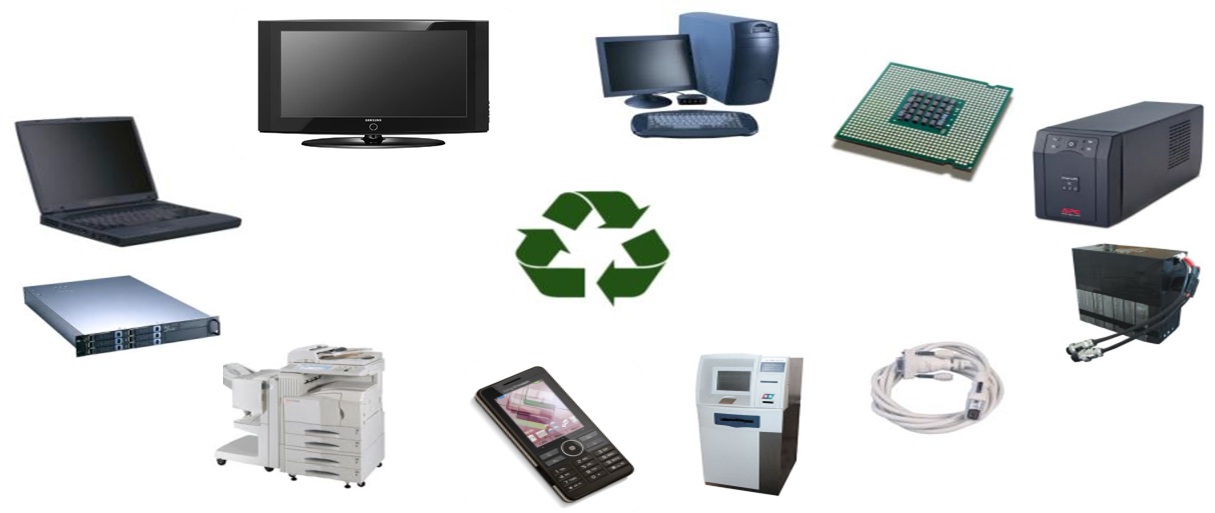 .
Increase your revenue through efficient & cost-effective remarketing of your IT equipment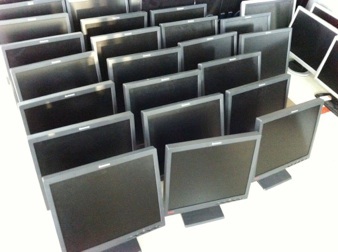 Choose a convenient solution provided by a single dedicated supplier as our unique business structure enables us to deal with all types of IT equipment.
Get a detailed asset price evaluation of each assets based on our knowledge of the second hand market.
We take care of inventory and asset audit, we identify and repair damaged equipment, remove all asset tags, destroy your data and deliver back your whole stock to your desired location.
Avoid a time consuming activity and data leaks and be ensure that the material you sell or donate is fully functioning.
Be ensured that all your IT assets are properly recycled in accordance with Thai and International regulations.
Contact us to schedule an asset evaluation meeting.
Donation program
Converting your old IT asset into cash donation is a simple and efficient way to foster Sustainable Development principle.
Environmental
Thai Ecotrade guarantees every piece of equipment collected will be properly recycled in compliance with Thai and international regulations. We will give the amount of the quotation directly to our partner NGO.
Social
Our partner NGO uses the money to finance its activity with the disadvantage children and sends you back an entitled donation certificate as a testimony.
Economic
You prevent your company from often disregarded asset disposal costs and enforce CSR in your managerial practices. Also on certain conditions you can even get Tax deduction.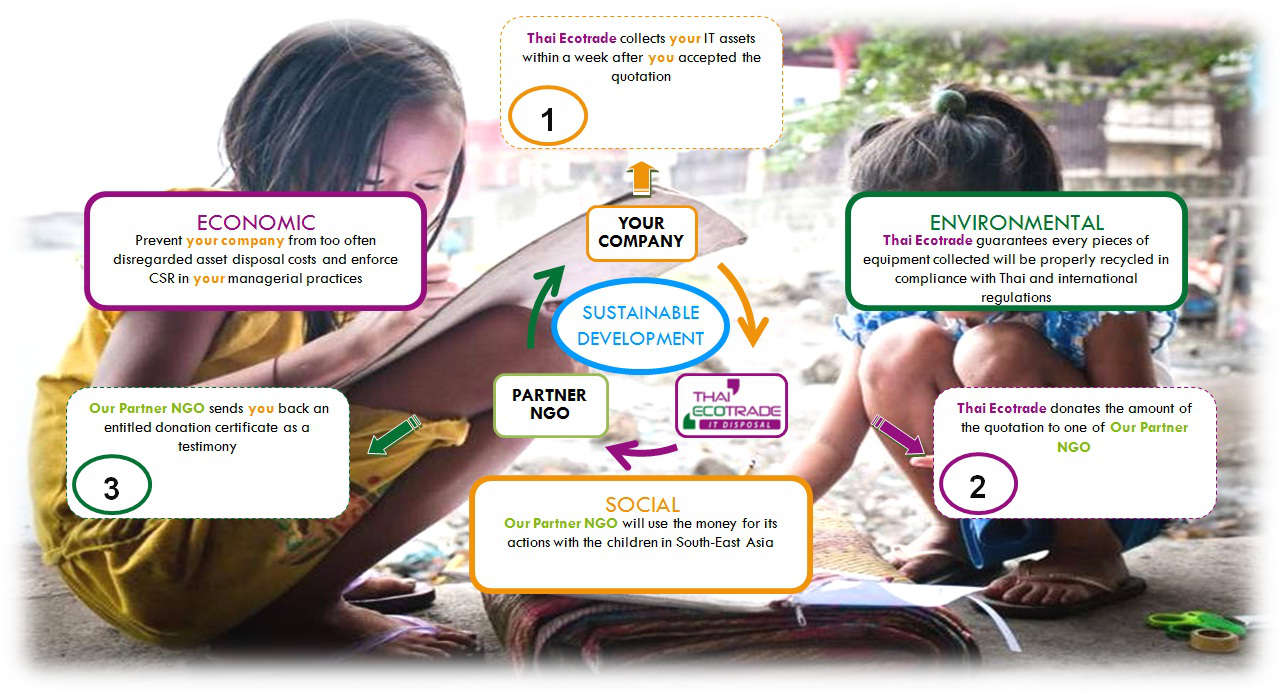 Our partner NGOs
Through four Daycare Centres and by supporting privately run daycare homes, the Foundation provides care and education for children aged from four months to five years old. These children come from low-income families, and many suffer from neglect, malnutrition and abuse.

31 years running (since 1981)
4 daycare Centres
Support 2000 children every day
Under the patronage of Her Royal Highness Princess Galyani Vadhana Krom Luang Naradhiwas Rajanagarindra since 1983
Enfants du Mékong mission is to educate, train and support the children and the youth in Southeast Asia, to enable them to improve their material living condition and to develop intellectually, emotionally and morally.

54 years running (since 1958)
21 764 sponsored children
60 000 helped children
1 000 volunteers in France and Asia
38 employees
83 development programs
66 Boarding Houses
6 Student Centers